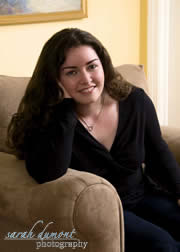 Music is a gift and skill with the power to move hearts. It brings comfort in times of sorrow, and it communicates and magnifies joy. When performed live, it adds a dimension of interaction to your service or ceremony that cannot be duplicated by an overly-produced recording. Like the very best wine, each live performance is unique to its time and place, a rarity that can never again be reproduced.
I am always happy to work with your instrumentalists and other vocalists; however, if you prefer, I can also sing a capella  — or with my harp! Please take a few minutes to explore this site, and if you have any questions, contact me.
NEW: I'm now offering a fun harp activity for your parties! Click here for more information.