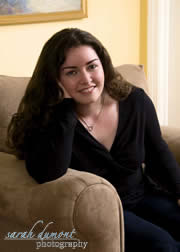 Music is a gift and skill with the power to move hearts. It brings comfort in times of sorrow, and it communicates and magnifies joy. When performed live, it adds a dimension of interaction to your service or ceremony that cannot be duplicated by an overly-produced recording. Like the very best wine, each live performance is unique to its time and place, its audience and artists: a rarity that can never again be reproduced.
The paradox of recording is that it can preserve forever those disappearing moments of sound but never the spark of humanity that generates them.¹
I am always happy to work with your instrumentalists and other vocalists; however, if you prefer, I can also sing a capella  — or with my harp! Please take a few minutes to explore this site, and if you have any questions, contact me.
¹Alex Ross, "The record effect: How technology has transformed the sound of music," The New Yorker, June 6, 2005. Quoted in Diane Hughes, "Technological pitch correction: Controversy, contexts, and considerations," Journal of Singing; May/June 2015, p. 589.